Alia Bhatt and Karan Johar became the centre of all the negative attraction after Sushant Singh Rajput suicide. The two were bashed for making fun of him when he was alive and now that the actor had died, they had started showing their condolences. Now, Alia Bhatt's mom Soni Razadan has come out to support the actress. Let's see what she has to say.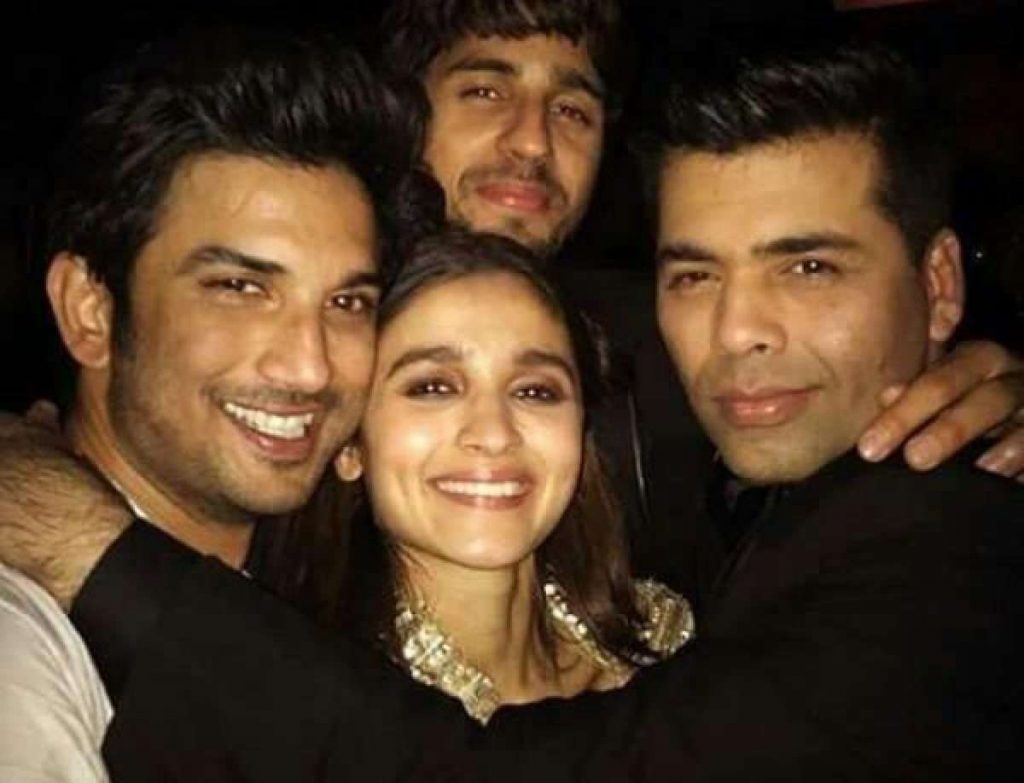 Alia Bhatt is one of those Bollywood stars who are being blamed fot Sushant Singh Rajput's suicide and the nepotism that is so deeply-rooted in the industry. After Sushant's demise Alia Bhatt gets badly trolled for her remark on Sushant Singh Rajput on Koffee With Karan. Along with Karan Johar, Alia Bhatt has also seen a major drop in her Insta followers. Now, Alia Bhatt's mother Soni Razadan has to come to her daughter's rescue and slammed the trollers who have been saying things about the actress and nepotism.
While re-tweeting filmmaker Hansal Mehta's Tweet, Soni Razdan wrote, "The expectation that people have because of whose son or daughter you are is much more. Those who r ranting about nepotism today and who have made it on their own will also have kids one day. And what if they want to join the industry? Will they stop them from doing so?"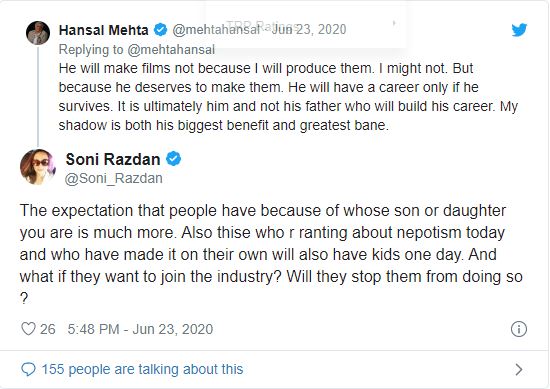 Click here to check the tweet directly on twitter.
Yesterday, filmmaker Hansal Mehta took to his Twitter account and posted a series of tweets about nepotism that read, "This nepotism debate must be broadened. Merit counts most. My son got a step in the door because of me. And why not. But he's been an integral part of my best work because he is talented, disciplined, hardworking, and shares similar values as me. Not just because he's my son."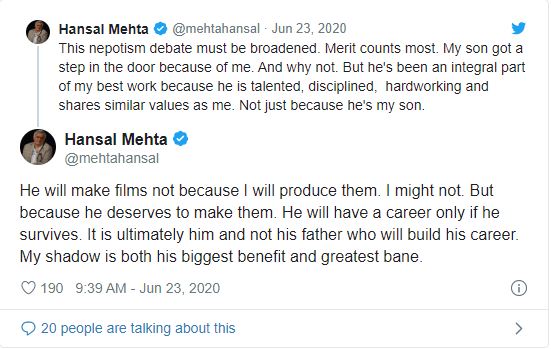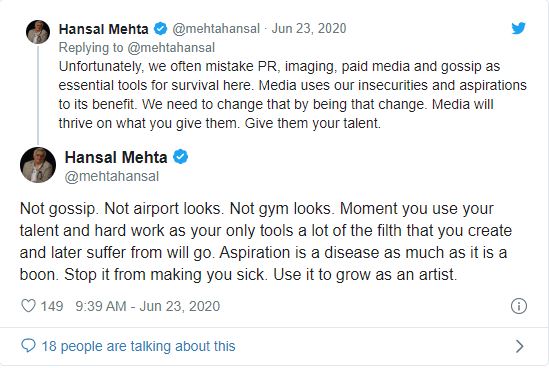 In his another tweet, Hansal wrote, "He will make films not because I will produce them. I might not. But because he deserves to make them. He will have a career only if he survives. It is ultimately him and not his father who will build his career. My shadow is both his biggest benefit and greatest bane."
Also read: Karan Johar-Alia Bhatt Start To Lose Followers On Insta After Kangana Ranaut Spike Debate On Nepotism