Arpita Sharma was blessed with her second baby as she had
planned on the birthday of her brother Salman Khan. She gave birth to a baby
girl and her husband revealed that the girl would be named Ayat Sharma. She had
a cesarian as she wanted to deliver on the same day as her brother's birthday.
And after staying in the hospital for 5 days, she has been discharged. And it
seems that no one could be happier and more elated than Ayush Sharma, the
father of the little princess.
Earlier, the actor had taken to his Instagram handle and
shared a baby arrival announcement and had also revealed the name of his baby
girl. He had written, "We've been blessed with a beautiful baby girl.
Thank you so much for all the love and blessings for Ayat Sharma."
On December 31, 2019, Arpita Khan and her little munchkin Ayat were discharged from the Hinduja hospital. She had a C-Section but still got an early discharge to celebrate New Year at home with her family.  And the second time daddy, Aayush Sharma planned a special surprise for his baby girl and the mommy. He welcomed her with a cute setup full of candy-coloured balloons. And oh boy, it took our heart away. The actor took to his Instagram handle and shared the picture and video of the same, and wrote, "Welcome home @arpitakhansharma AHIL & AYAT Thank you @balloon.blushh. it's really special." Take a look at it below: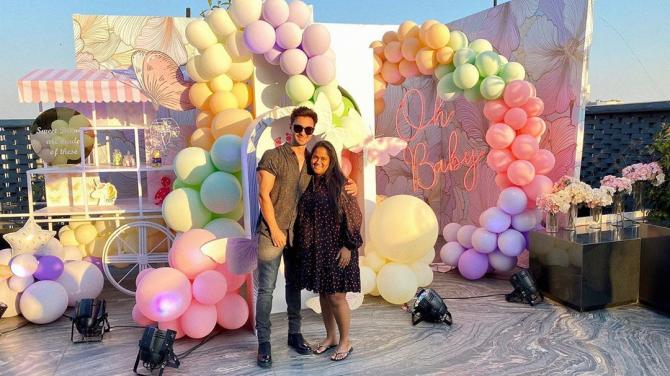 On December 30, 2019, Aayush had given us the first glimpses of his daughter and we were mesmerised. He had posted a couple of pictures with her and had written, "Welcome to this beautiful world Ayat. You've brought a lot of happiness into our lives. May you touch everyone's life with a lot of love and joy."