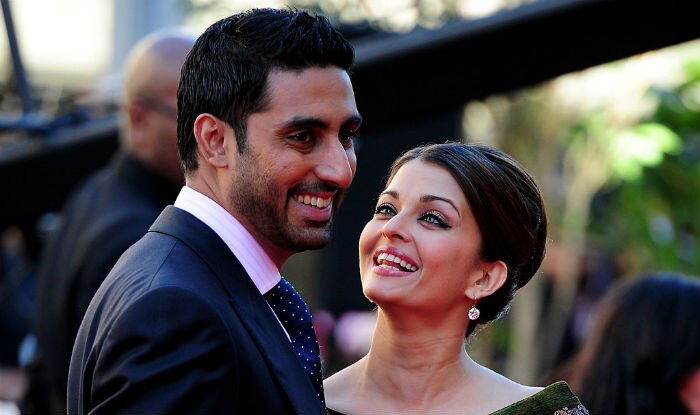 2) Akshay Kumar – With his flawless comic timings onscreen, in real life also Akshay enjoys playing pranks on his co-stars to have a good laugh or two. One of his targets was Huma Qureshi on the sets of Jolly LLB 2. The actor stole Huma's phone and had sent marriage proposals to various Bollywood celebs. After realizing this scandalous act Huma had to revert back to all the messages explaining the prank to everyone.
3) Ajay Devgan – Known for his goofy goodness the actor on the sets of Singham Returns teamed up with director Rohit Shetty successfully fooling the whole cast and crew spreading the rumour that the set location was haunted and even made a spot wear a white gown and roam around.
4) Shahid Kapoor – The next actor who on this list is Shahid Kapoor who too had his own share of fun and laughter in the process of be-fooling co-stars. During the shooting of movie 'Vivaah' Shahid decided to prank Amrita Rao and that happened when he instructed a makeup artist to put glow paint on his face and enter the premises heading towards Amrita Rao and indeed the trick worked as the crew members heard Amrita screaming and running everywhere.
5) Rohit Shetty- Again this time Rohit managed to spread the rumour of ghost spirits following his actor's and crew members but this time the target was Kareena Kapoor. During the shooting of Golmaal 3 the hotel in which the whole crew was staying including Kareena, Rohit spread the rumour that the spirit of a woman who was killed in this hotel still haunts this place.
6) Aamir Khan – One of his pranks that the actor would play on most of his co-stars was the infamous palm reading in which the actor would ask for his co-star's palm on the pretext of telling the future and end up spitting on their palm. Madhuri Dixit and Juhi Chawla were the targets of this act as openly confessed by Kiran Rao.
7) Ranbir Kapoor – Ranbir on the sets of 'Ye Jawani Hai Dewaani' played a prank on his co-stars Aditya Roy Kapoor and Kalki Koechlin. During a scene, both the actors were supposed to drink from shot glasses this is where Ranbir actually replaced Vodka with water to add the element of fun. After the buzz both the actors realized that this was Ranbir's mischief and played along.
8) Huma Qureshi – Huma has been pranked many a time by her co-stars. During her tour to Malaysia for IIFA ceremony, she fell prey to the prank by Pritam (music composer). On a short sightseen tour. Pritam made her believe that if she screams out her wish in the Thean Hou Temple in Kuala Lumpur it get fulfilled. Unsuspectingly Huma screamed out the desire to fly like a bird. Thanks to her gullible nature she ended up getting pranked.